This hand skull tattoo is drawn in the forearm and touches through every finger . This an epic tattoo idea depicts the human skull with grinding teeth sharply visible and is an ideal hand tattoo for guys.
It is an awesome 3D hand tattoo occupying the entire top hand. This hand tattoo design of a flower is uniquely designed to form a spiral like 3D flower with Roman numbers. The fingers also have letters which may seem symbolic.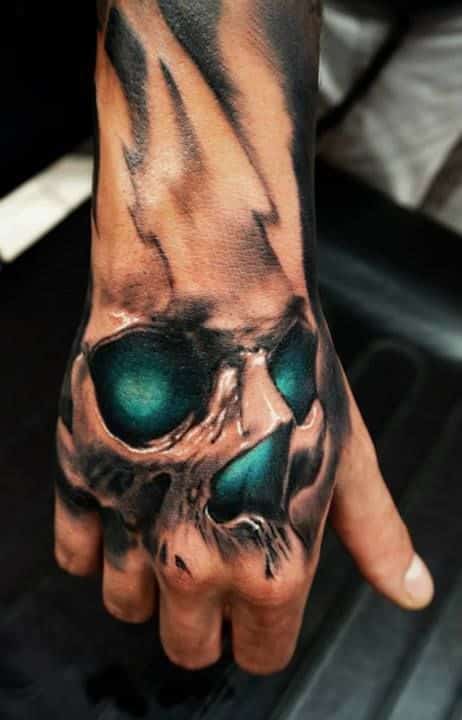 It is an amazing 3D cat-like skull tattoo design that occupies the entire upper arm towards the top of the hand. The sharp blue eyes that occupy the top of the hand reflect that of a cat in darkness.
When thinking of a unique hand tattoos for men, this very unique 3D flower tattoo design comes in mind. It is very appealing at first sight. It resembles a rose flower with its spiral like petals that occupy the whole hand. The dark background of the flower gives it a unique 3D quality.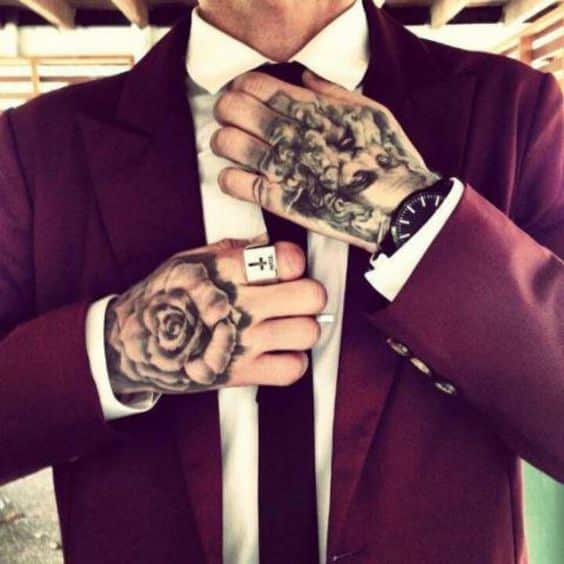 These are both 3D hand tattoos for men. The one on the right hand depicts a flower occupying the whole top hand to give it a sharp unique look. The one on the left if closely looked depicts a human face with long hair and long beard stretching to the fingers.
Well this one uniquely designed 3D hand and very unique tattoo idea for men. It depicts a human face or probably that of a vampire due to the blood stains formed around the mouth and the chin. The popped out eyes and the grind teeth with stains create a scary like look.
This is a great feature of a 3D scan tattoo. The skeleton tattoo covers the whole top of the hand reflecting an epic 3D scan skeleton. It extends to the fingers portraying the finger bones.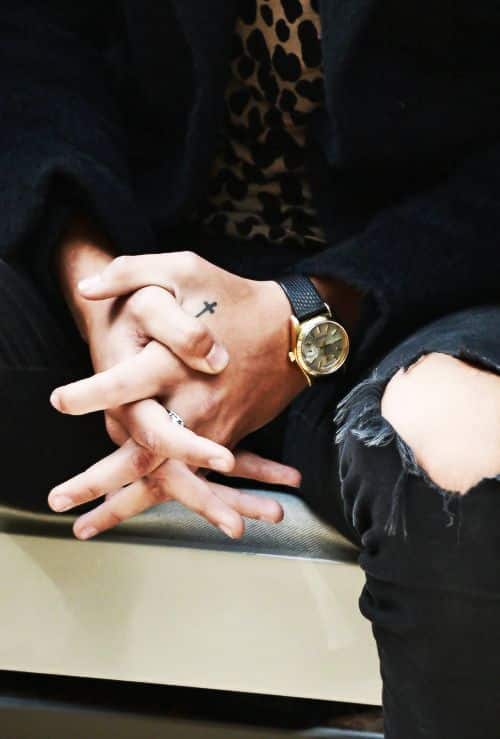 This is a small tattoo on the right hand that depicts the cross close to the joint of the thumb, Its a small tattoo but sharply unique and one of the best hand tattoos for men.
This is an extremely one of a kind 3D tattoo that depicts a human skull. The hand skull tattoo with the mouth wide open revealing the teeth is uniquely formed covering the whole top hand. The lower part of the skull reveals the lips that of a human and symbolic letters on the fingers.
More hand tattoos for guys on the next page…