This is by far one of the most impressive tattoos ideas featuring yin and yang. Despite the lack of colors or intense various shades, it manages to suggest lots of emotion and feelings. It's about the unleashed power of nature.
Here we have a very interesting interpretation. The eyes of the owls are emphasized as their bodies are very close to one another. They are similar, yet so unusually different. The feathers are nicely sharpened.
If you are an artist, this one is for you. It has character, expression and a hint of water colors that makes it joyful as if it were painted on your skin. It will fit nicely in a tattoo collection.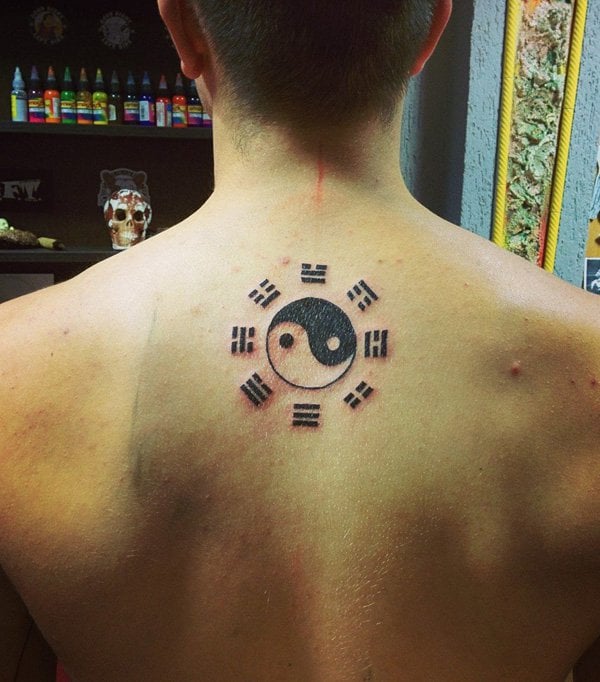 Here the yin and yang symbol resembles the sun. It becomes the core of existence. This is a simple item, which can transmit quite a lot. It is a great choice for rookies who want to try out the tattoo journey.
This is one of the most dramatic yin yang tattoo ideas that you will see. It mixes religion, Gothic art and it suggests a feeling of pain. It is for a bold man who went through a lot and gained life experience.
Despite its pretty reduced size, this tattoo has very many details. It takes full advantage of every inch of skin and it decorates it with rich elements. It has a significant aesthetic value, as everything is created only within the symbol.
This tattoo uses lines to create an optical illusion. The yin and yang symbol turns into a sphere. Though it might not apparently look like it, it is one tattoo for the bold who are not afraid to play with people's minds.
This one expresses serenity. It is a good option for a person who reached balance in life and is willing to live life peacefully. The nature has a calming effect here, yet id doesn't reduce the meaning of the symbol.
Such an alternative can be placed nearly anywhere on your body. It is one of the very versatile yin yang tattoos for men. It can be full of meaning or used just for its aesthetic purpose. Anyway, it is a cool design.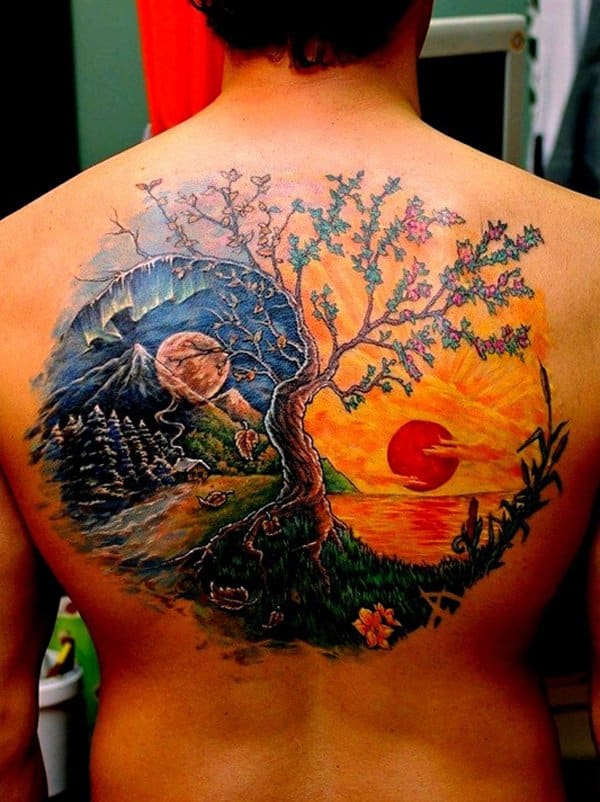 If you don't have anything on your back, keep this masterpiece in mind as it is one of the tattoo ideas for men that will impress everyone. It is incredibly beautiful, revealing the talent of the tattoo artist. The beautiful landscapes portrayed are just spectacular.
More Yin Yang tattoos for guys on the next page…