A compass represents an act of creation and the power of measurement. It is mainly found in allegories of equity, geometry and architecture. The compass appears as letter A thereby signifying beginning of all things or of a particular thing(s) for the wearer of the tattoo.
This tattoo represents love messages that are meant for the significant other in one's life. Men have different ways of honouring people in their lives, whether they are alive or dead. This tattoo serves as a constant reminder. Though the tattoo can be removed, as long as it is still there, it can serve its purpose.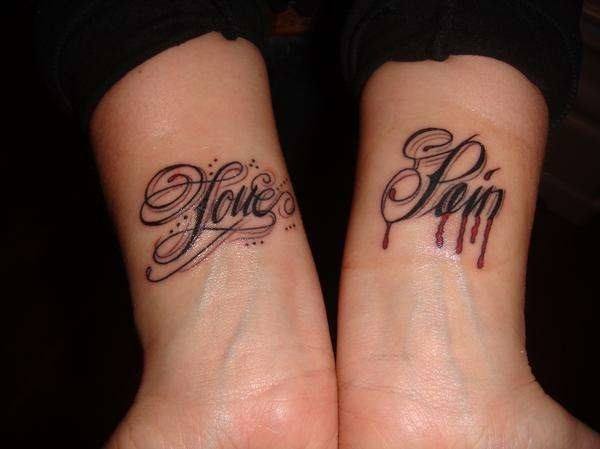 The sign in this tattoo does not deny or supplant the meaning of Christianity. Additional meanings can also be got from the tattoo signifying martyrdom or struggle. Christians, who like tattoos, tend to inscribe the cross on their bodies, especially those from certain religions that place a lot of significance on the cross. This tattoo represents all that.
This compass tattoo in both hands, in diverse colour, facing different directions, gives contradicting information. It seems like the wearer is seeking directions, or in a crossroad of making a decision in life. The tattoo always reminds the wearer his present state.
Love heart tattoos can be expressed in many ways, but they all depict the same thing – love: The undeniably powerful force in the world. Men never shy away from love and this tattoo acts as one of the ways men can express it.
One of the wrist tattoo ideas that men can go for is having different symbols on both hands. The tattoos can be complementing or contrasting, however they can have a special message. This particular tattoo can be worn by environmentalists.
Arrow tattoos signify positivity in life. When five arrows are put together, they show strength. This is because one arrow can be broken, but when they are many, their strength is immeasurable. In the past, warriors used arrows to hunt food to sustain their family, therefore this tattoo can also mean sustenance.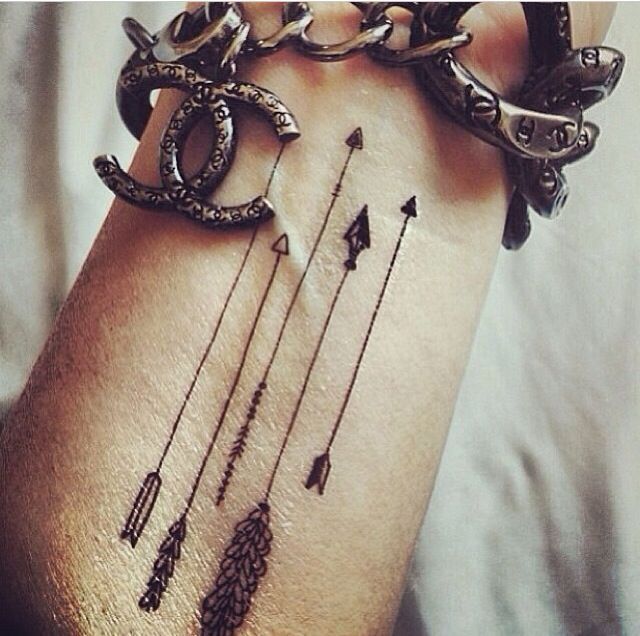 Using images together with a positive message can act as an emphasis on the message inscribed. However, the image can be described by the message, or it can have an opposite meanings. The emphasis is neither on the message nor the image as the tattoo shows.
Wrist tattoos for men can be inscribed using different fonts styles. As there are many different fonts, the wearer can choose which fonts he wants to wear. In this tattoo, the wearer has chosen to use an italic font.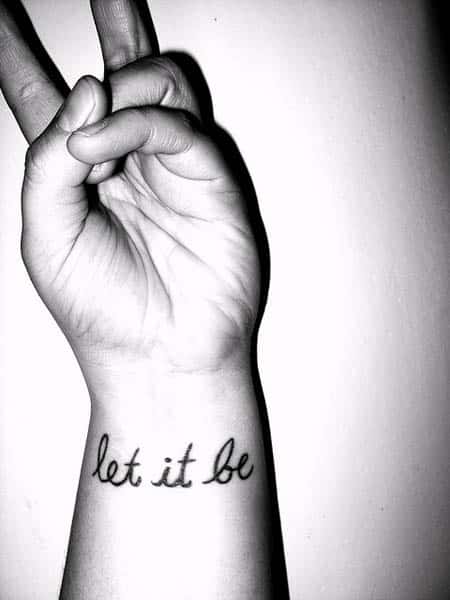 [the_ad id="18525″]