A quote from The Velveteen Rabbit is the basis for this tattoo design. Featured here in a modern, thin font, this tattoo is perfect for those who love books.

This inspirational tattoo features a Biblical quote about the importance of hope. Heavily inked in dark black with a thin cursive script, this powerful piece is ideal for guys seeking courage and strength.

An artistic take on the most famous line from the hymn Amazing Grace, this design fuses musical imagery, such as musical notes and the musical staff, with the words of the hymn. They all flow together thanks to the graceful, elegant lines of both elements. The stylized cursive script compliments the movement of the musical staff.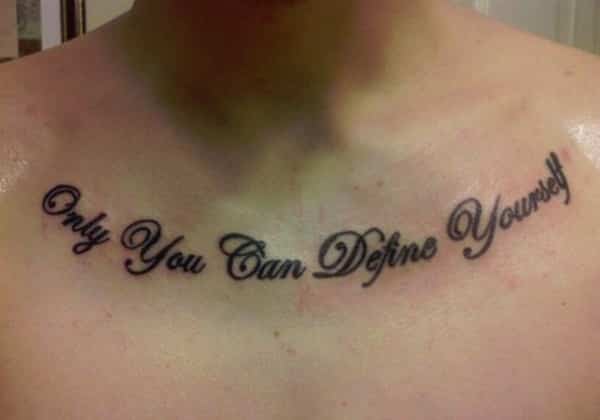 With cursive script and a heavily inked style, this quote is a powerful reminder of the importance of one's choices. The motivational, inspiring message is featured here across the chest in an arc shape, and it would be perfect for those wanting a large design.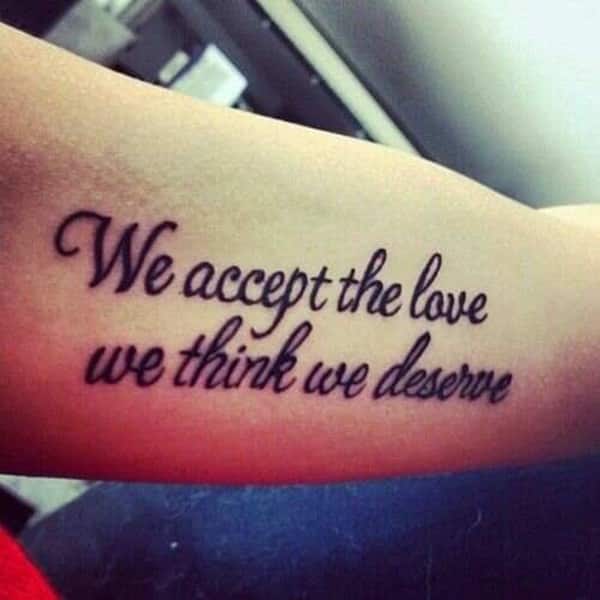 Ideal for small areas like the forearm, this quote is shown in a dark black ink with cursive script. The darkness of the ink lends it a modern flare, and it's a great for anyone wanting a romantic or inspirational tattoo.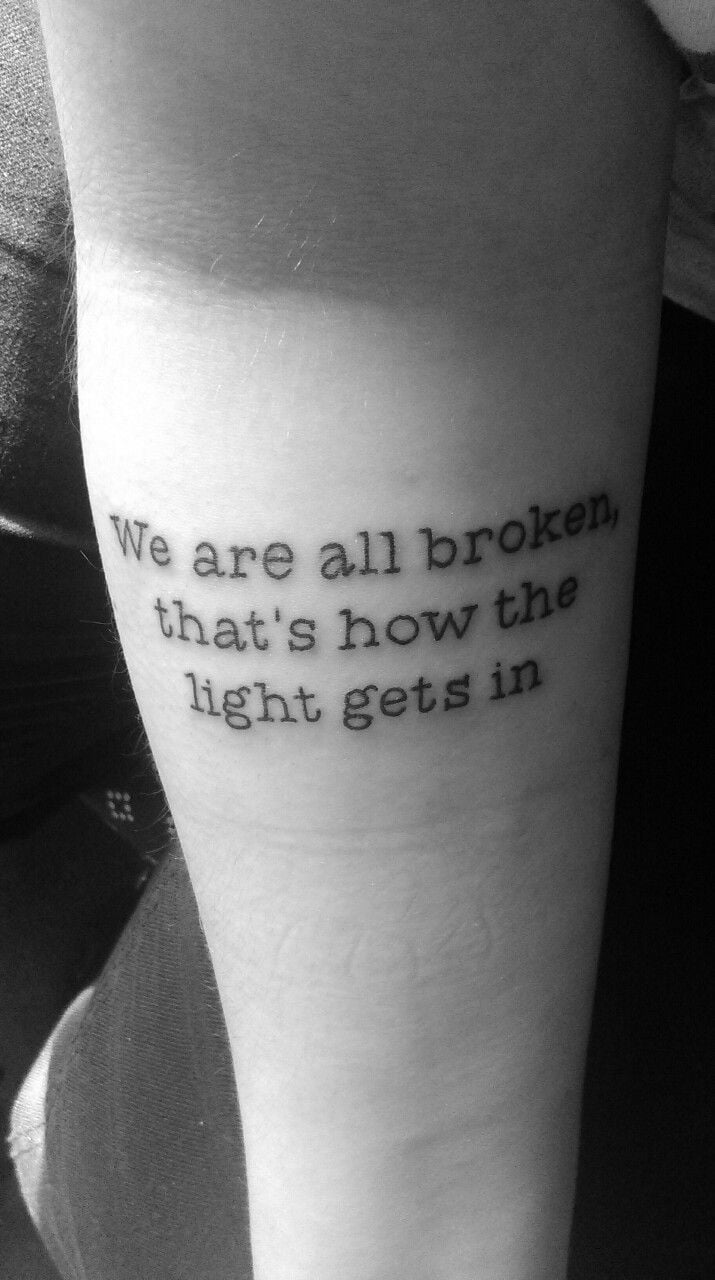 This is a quote tattoo design with a very powerful significance. It is meant for anyone who has been through quite many hardships and has managed to become a better person. It's about finding light and developing inner beauty and kindness.

Few people manage to remain faithful to their beliefs and values no matter what. The persons who get such a tattoo sure don't compromise. They are always looking for the truth and they stand up for their rights irrespective of the situation.

It is a motivating and inspirational tattoo quotes idea that can empower the owner every single day, reminding him or her of the promises made and the journey of life that lies ahead. It is ideal for adventurous individuals who enjoy life.

Tattoo quotes for guys can come in different shapes and sizes. This man's arms are a remarkable example to showcase this. You can incorporate quotes within different kinds of designs and put them all together to form your story.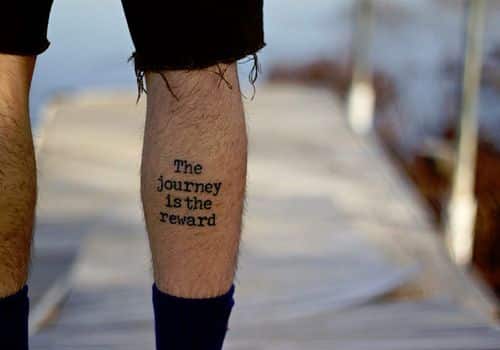 Such a short quote is more than enough for someone who enjoys every moment. The owner of this tattoo focuses on the journey of life itself rather than on superficial goals. Everyone can learn a bit out of this example.
More tattoo quotes for men on the next page…