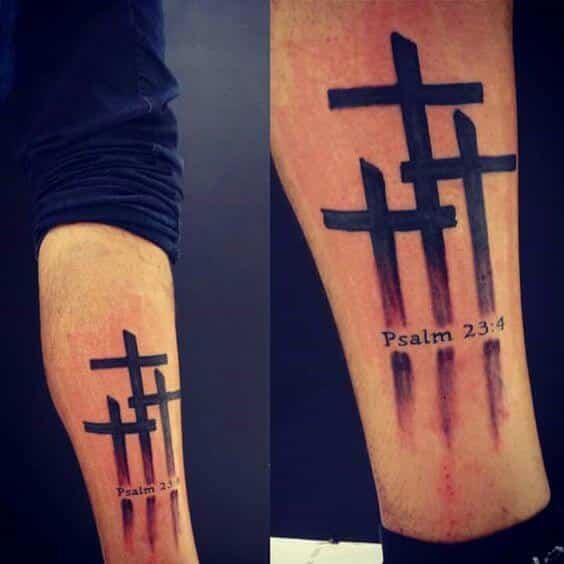 If the message is heart felt, it really doesn't matter where on the body it gets inked onto. Here we see the three crosses with the Psalm 23:4 text on the calf…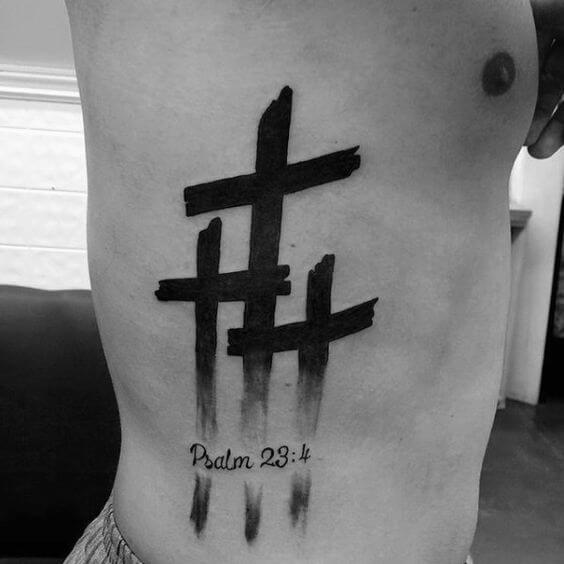 …and here we see it again on the right side of the torso right above the ribs. Anyone who has tattoos on both the calf and on the ribs is well aware that getting these crucifix tattoos done here on the side of the upper body was a lot more painful than getting it on the fleshy part of the lower leg.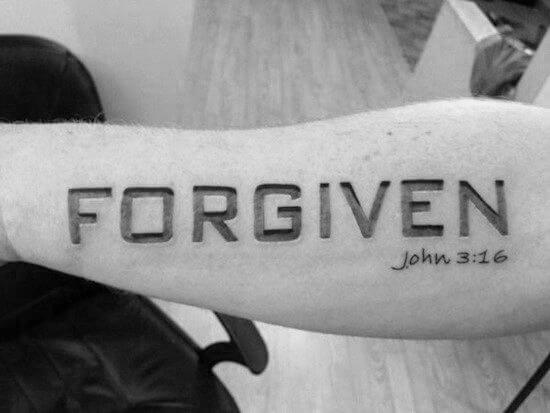 Talk about amazing realism and texture! It doesn't look like a brand; it really does look like a woodcut carved precisely into the skin in order to create a modern looking and minimalist font. The contrast between the typography of "forgiven" and the cursive font for the bible verse is a very nice touch also.
When it comes to any tattoo where the words are paramount you really want to go with an artist that has a lot of experience doing the style of lettering that you want to spell out your personally significant bible passage. Ask around to find out who the best calligraphy tattoo artist in town is, but don't just take anyone's word for it—ask to see the artist's portfolio also.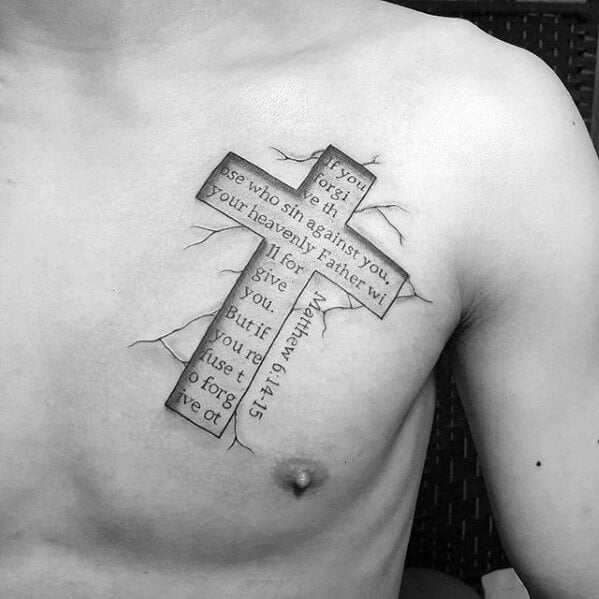 The way that the text is broken up in the crucifix -sometimes in the middle of a word- makes this rather unique among scripture tattoo ideas for men.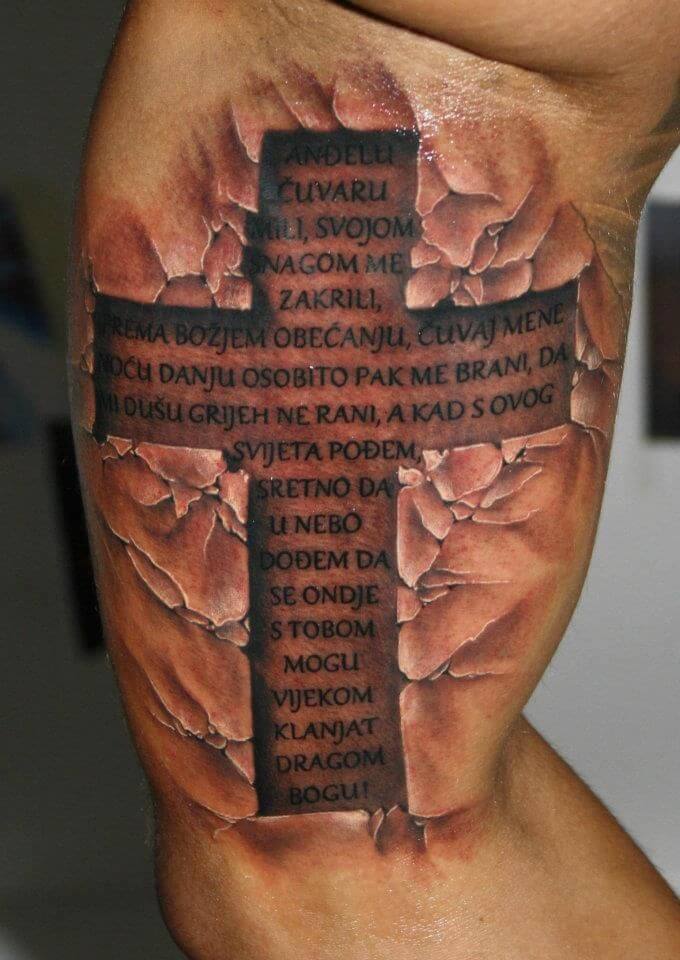 This scripture is in Serbian which is written in the Cyrillic alphabet (like Russian) but here it is in the Latin alphabet. It's a curious choice, and there's certainly an interesting backstory behind this scripture tattoo.
"…the flames will not set you ablaze" – That defiant and audacious sentiment is the last line of Isaiah 43:2 which makes the west coast graffiti style lettering appropriate for this arm piece. There is no scripture tattoos idea that's too wild that you shouldn't ask an artist to produce a rough sketch. Who knows? It just might work.
When it comes to choosing visual elements for a scripture tattoo design, choosing the exact style of cross is crucial. This is a Coptic cross with Celtic elements— although if it were a true Celtic cross the shape at the intersection point of the cross would be a circle (to represent the sun) and not a square as it is rendered here. Do you see the way the ends of all four points is split into a three? That's called "cross fleury" concepts.
The scripture under the skin concept has become popular in recent years. Here we see someone who has decided to add a skin flap foldaway with a bible verse to an already existing religious-themed chest piece.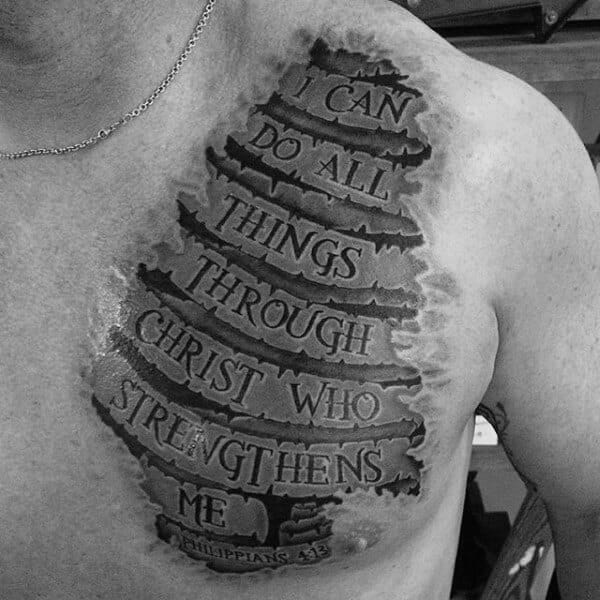 Here we see the same visual trickery or "trompe l'oeil" we've seen various times already taken to the next level.
More scripture tattoos for guys on the next page…