This enormous tattoo doesn't have too many colors, but the design looks detailed. The scorpion is applied in 3D, and it also appears to be in a fighting or attacking stance. It could also have power or rage-related meaning.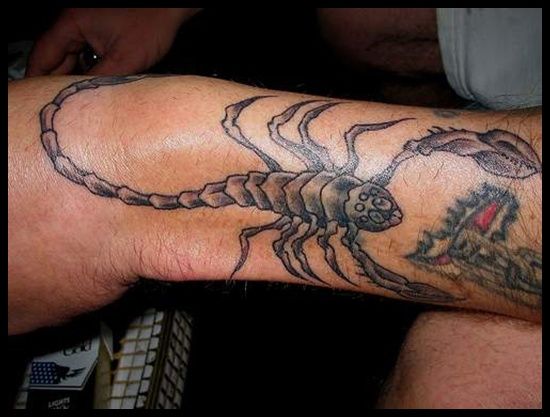 The design of this tattoo has some metallic effects, and the scorpion appears to be facing an opponent. It looks great on the leg of the wearer. Ideally, this tattoo should be applied where there is a long skin area like the arm or leg.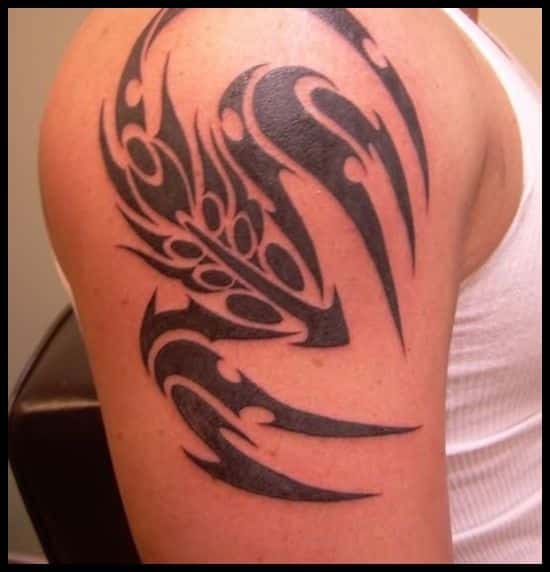 At first glance, you might not realize if this tattoo is a scorpion design. However, it is a scorpion that is applied with some tribal effects. The tattoo could have a cultural or spiritual meaning, but it looks amazing on the guy's arm.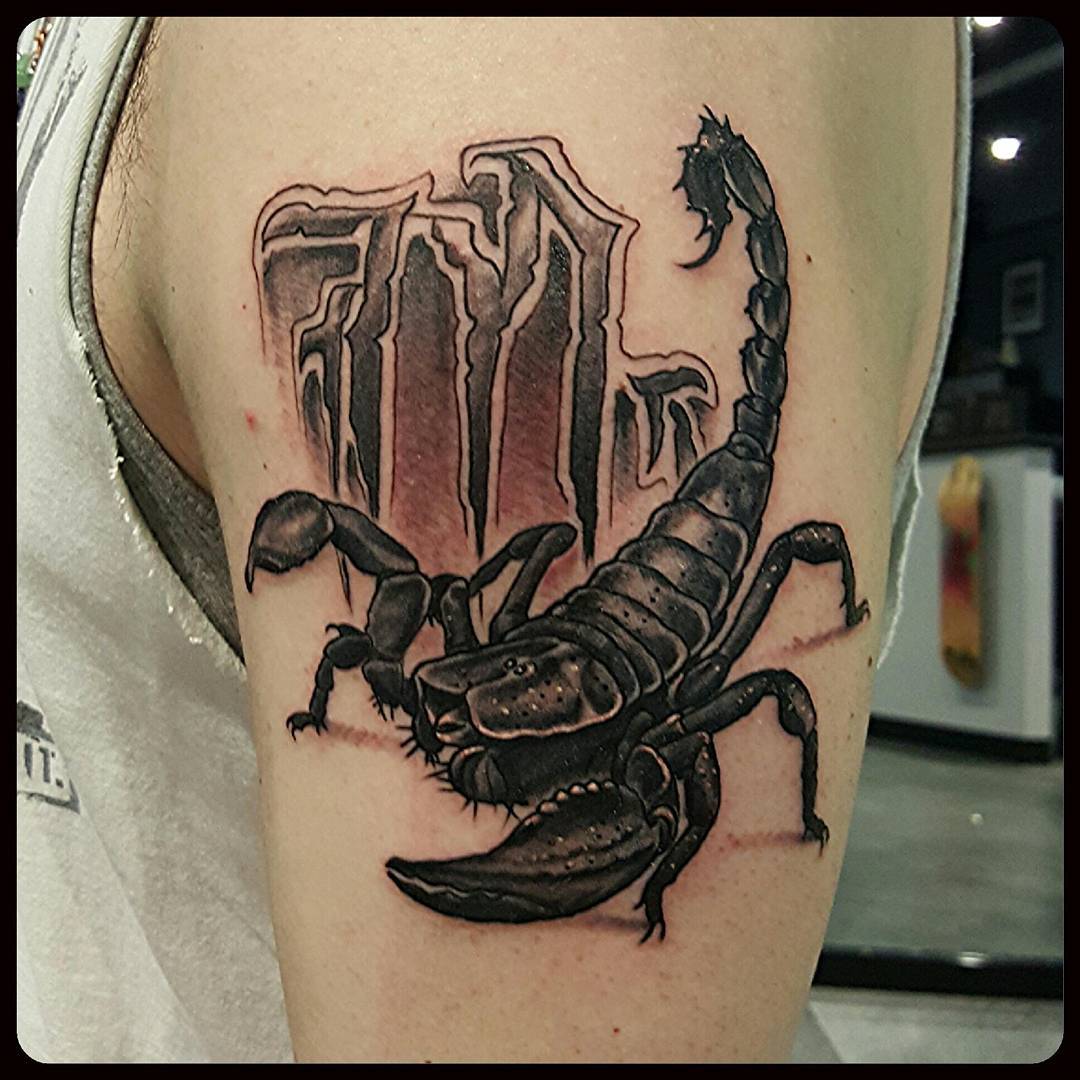 This is also one of the scorpion tattoos that carry more than one meaning. This scorpion looks provoked, and it is ready to face its opponent. At the back of the tattoo is a sign that almost resemble the popular (M), Monster scratches.
This tattoo also features a scorpion that is applied with some tribal-effects. It covers a small section of the shoulder and moves towards the right chest. Most probably, the tattoo has a hidden meaning, but the design is unique and classy.
This is among the tattoo ideas for men, which has a special design, with a strong meaning. The scorpion in this tattoo appears to be in a desert that is elegantly designed on the back of this guy. It has a rage or war-related meaning.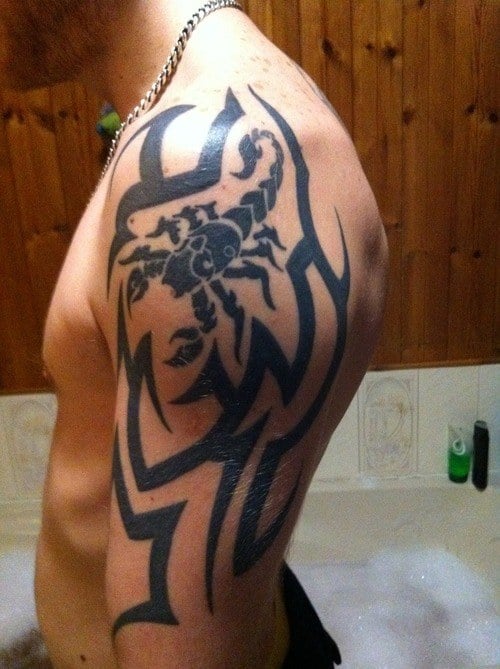 The scorpion in this tattoo is surrounded by some tribal symbols. The tribal symbols have a hidden meaning, which you should understand before you apply it. It looks elegant on the arm of the guy as it spreads towards the back and the biceps.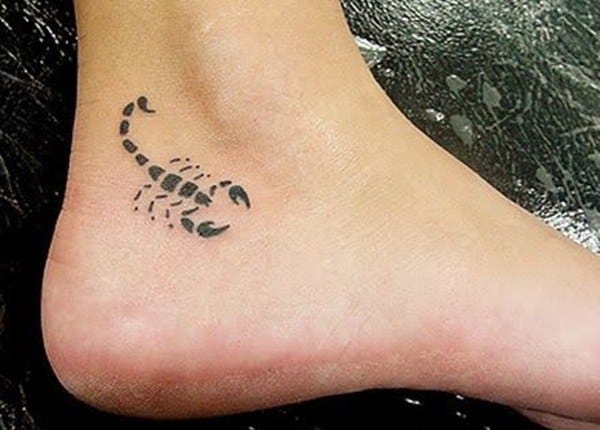 This tiny scorpion design is a great choice for an ankle tattoo. The tattoo is probably linked to the daily walk of life of the wearer or special meaning. Regardless of the meaning, the tattoo is basic and classy as well.
This one comes with a design that looks somewhat metallic, with some golden shades. The scorpion looks ready to fight, and it is also applied to the top arm of the guy. It doesn't have too many details, but the meaning seems strong.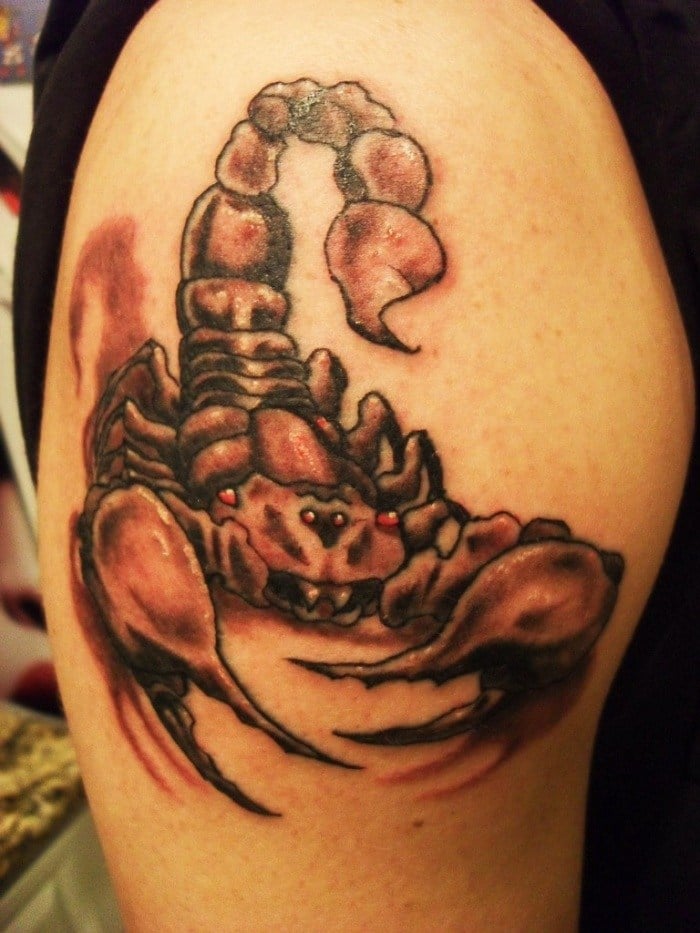 This stands as one of the tattoos ideas that have a strong meaning and an elegant, yet unique design. The scorpion looks to be angered, and fierce enough to face any opponent. It could symbolize power, fearlessness, or retaliation.
[the_ad id="18525″]