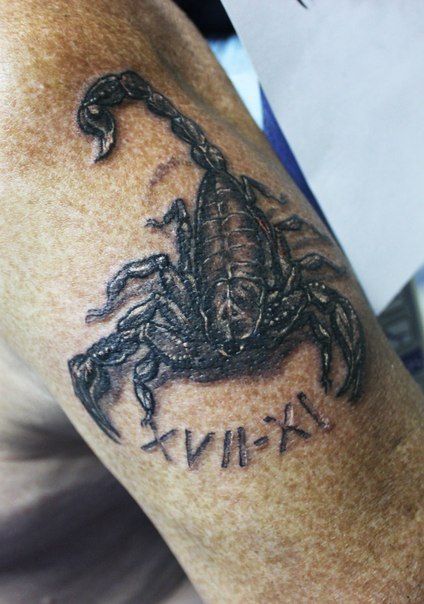 If you want a unique scorpion tattoo design, this can be a great option. It has some deep 3D effect, along with a dark color. The meaning could be hidden, since it features Roman numbers, XVII-XI. This could be a special day and month.
This tattoo has a combination of designs. It looks to have some blood spots, some scratches, along with the scorpion. Most likely, the tattoo symbolizes survival or power. It looks good on the chest, as it spreads all around, with the scratches extending up and downwards.
This is a nice scorpion tattoos idea that looks amazing on the arm. It has some unique 3D effects that make it look like a scorpion standing on the ground. The orange-red color is applied to mimic a plain ground.
The basic, yet unique aspects of this tattoo make it a great consideration if you need a scorpion tattoo for men. It is applied on the back of the hand, and the abdomen curls partially around the wrist. The telson is in line with the head of the scorpion.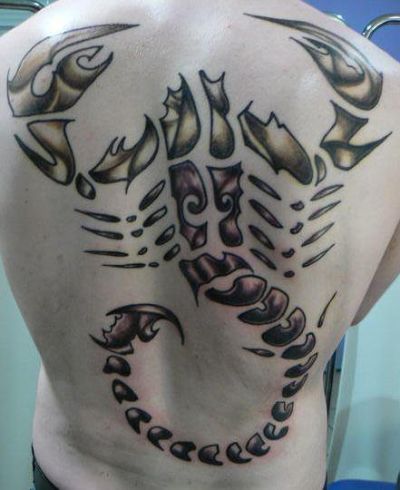 The design of this tattoo is unique and super elegant. The scorpion fills the entire back and stretches down towards the waistline. It could have a hidden meaning, or the wearer could be enjoying the beauty of art. Either way, it is among the unique and stylish scorpion tattoos for guys.
This tattoo is medium size, and it has a basic color application. However, it features a sweet 3D effect that makes it elegant on the chest of this guy. It also comes with some shadow effect that makes it extraordinary.
This is another special tattoo that applies creativity and uniqueness. The tattoo features a black colored scorpion that looks to have the face of a creepy creature on its head. The extra creature could have a hidden meaning, but it is unique.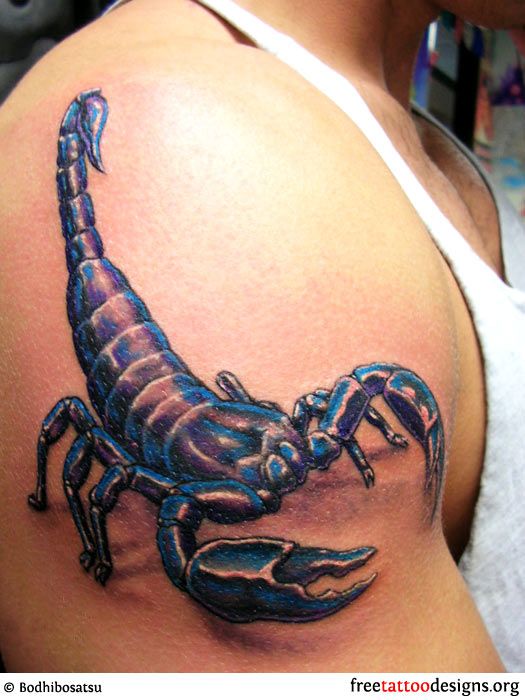 This guy has the tattoo on the top part of the arm, and it looks amazing. The tattoo features some 3D effects and a blend of blue and partial black colors. It also appears to have some metallic effect, making it exquisite.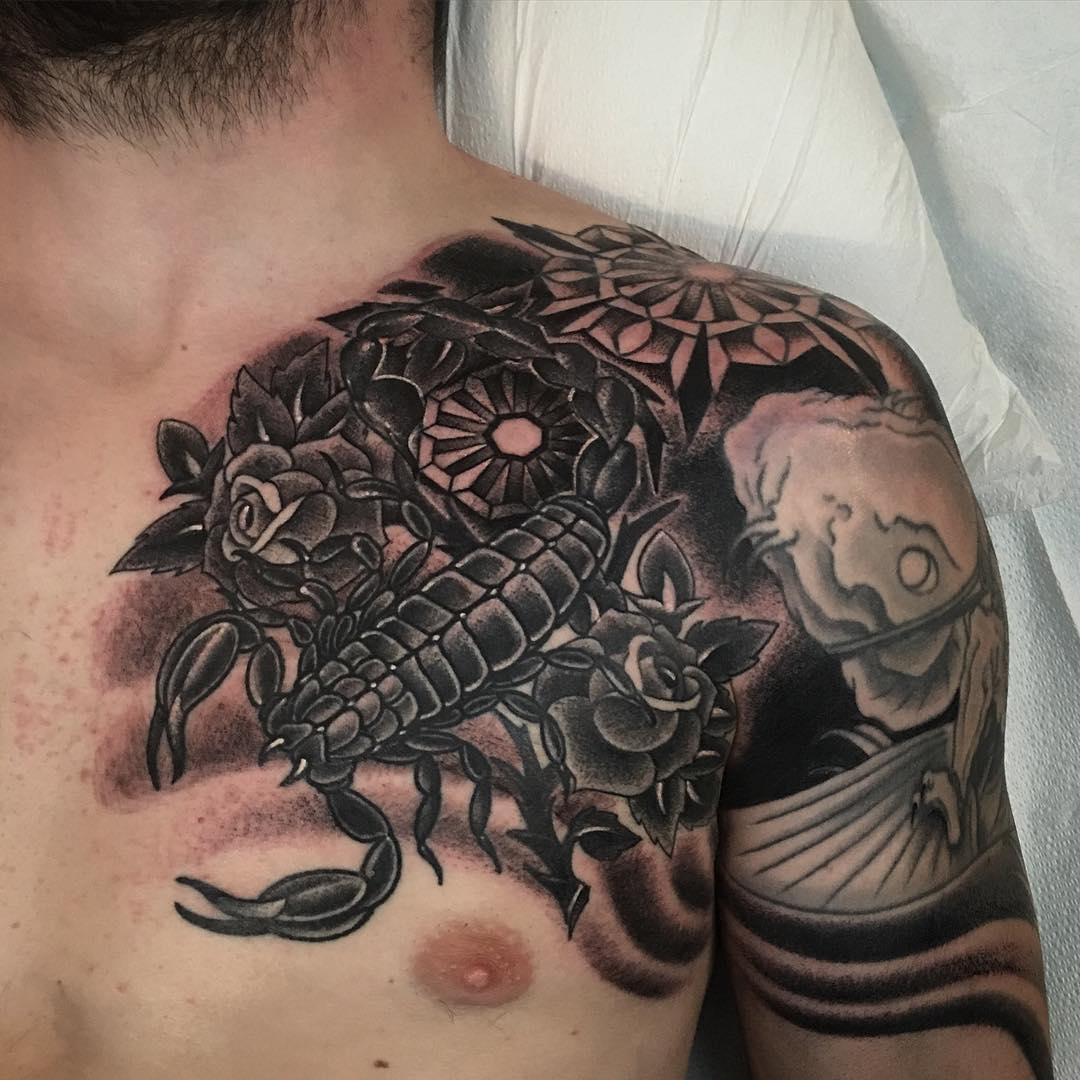 This is one of the scorpion tattoo ideas that have a combined meaning. It is a deep black scorpion that features black roses, with other symbols. The tattoo looks elegant on the top arm of the guy as it stretches down to the left chest.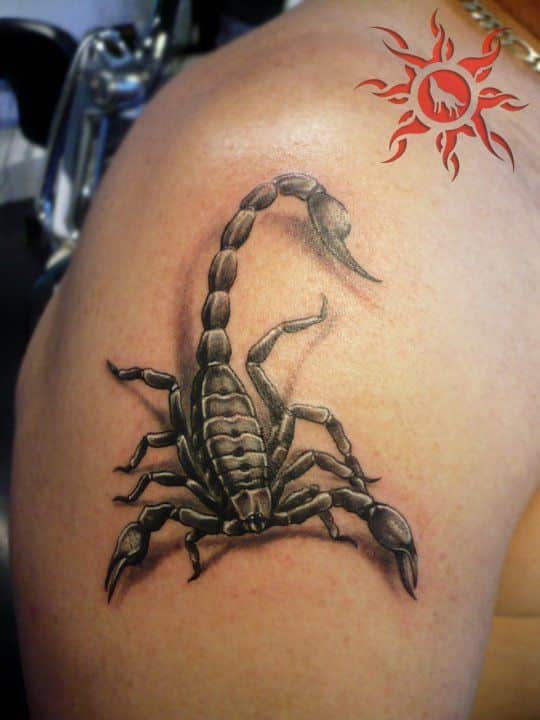 The scorpion on the arm of this guy looks ready for a fight. Therefore, it could symbolize power, strength, survival, protection, strategy, or retaliation. Regardless of the meaning, the tattoo has a nice 3D effect that makes it look elegant.
More scorpion tattoos for guys on the next page…