It is one complimenting tattoo for guys. It is a sharp 3D tattoo that depicts a wild flower. If closely looked at, one can see an eye at the middle of the flower.The fingers except the thumb have numbers,(1982) probably indicating someone's birthday.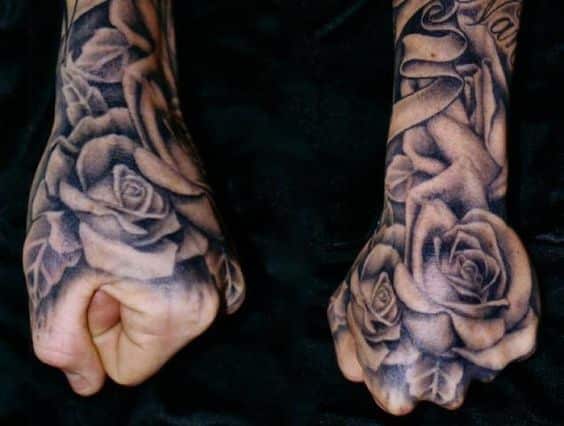 The 3D hand tattoo ideas for men are just amazing! Hand tattoos are exceptionally fascinating to look at as we can see with this 3D tattoo on both hands. The tattoo may depict wild flowers as they cover the upper arm right through the junction of the fingers to bring a clear design of tattoos..
It is one of the most ingenious tattoos ideas that a tattoo designer can create. It covers both hands from the forearm to the fingers. A closer look to the upper arm reveals a human face, probably that of a woman with long hair. A cupid heart on the top hand makes it more appealing and unique, a hand tattoo worth trying out.
The 3D tattoo covers the top hand on both hands and the fingers. There is also a flower like tattoo on the top hand with a different color and letters on each finger with a kind of a symbol that describes a particular thing.
The wonderful 3D tattoo is drawn on the entire upper arm to the fingers. The whole hand tattoo is colored with different colors and the top hand depicts the horus eye making a sharp appeal. On the forearm is a red-colored flower.
The creative 3D tattoo is drawn on the upper arm of a man right to the wrist and fingers. On the top hand is most likely the name of a person and the forearm depicts beautiful decorations that resemble wild flowers.
The tattoo is drawn on the entire top hand and probably the entire forearm. It depicts a pattern like flower decorations with a brick-like pattern on the forearm.making quite an impression.
Well this is a unique trendy tattoo possibly designed for men and ladies due to its epic decorations. The tattoo with a large flower covered in blue bids uniquely covers the top arm. A closer look reveals a key with some sort of meaning to the whole hand tattoo.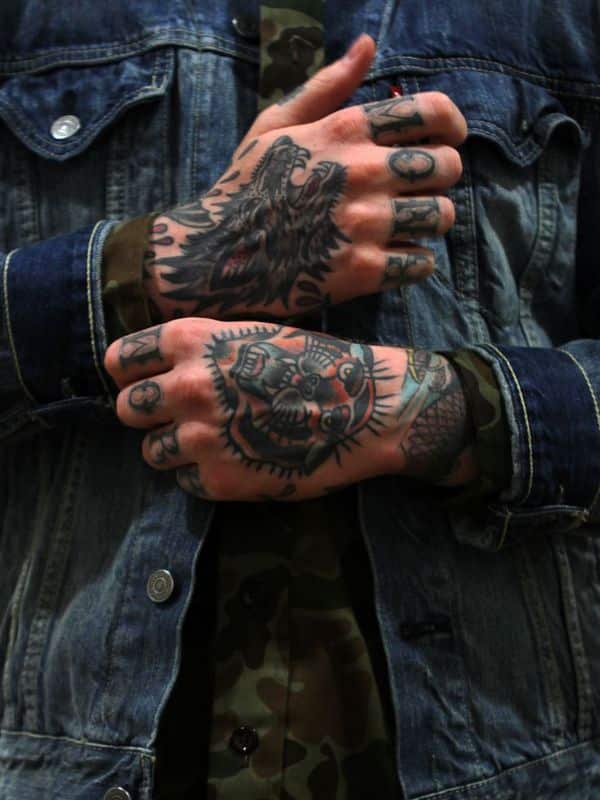 The colored tattoos are drawn on the hands of a man. One hand features a dragon like image with the mouth wide open and the other hand features the face of a lion.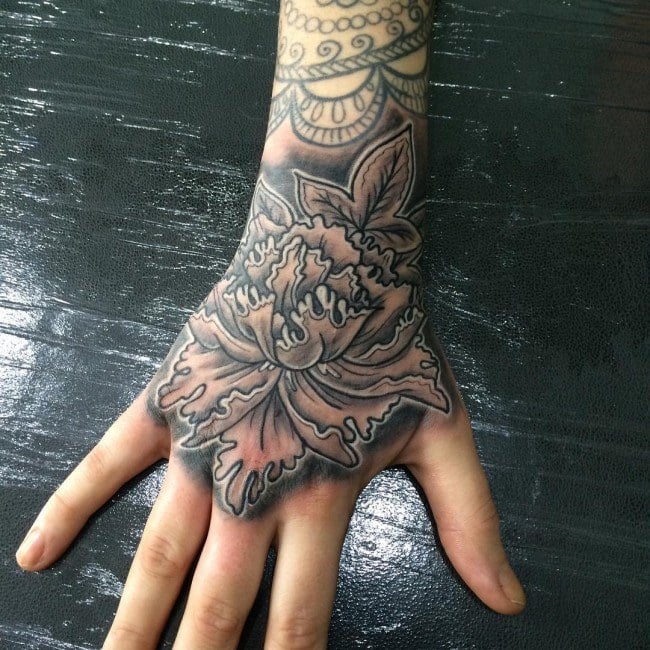 This is another 3D tattoo covering the whole hand except the fingers. The tattoo depicts a plant with background cover around the joint of the fingers.
More hand tattoos for men on the next page…