The perfect feather tattoo idea is the one that rings best with you. That's why this black ink chest tattoo design can be personalized to represent yourself. While the detailed feather transforms into a flock of birds, it depicts freedom, spirituality, and most of all, the various aspect of your life. In the middle you can see the words, 'This is My Story' written beautifully to show your tale.
If you'd like an intricate hand tattoo, there could be nothing better than this one. The feather tattoo design is carefully detailed to cover your forearm, wrist, hand, and fingers in an attractive manner. Done entirely in black, it customizes the feather to represent numerous other aspects of oneself.
Why indulge in all those typical feathers when you could get this inked on? The feather is filled with stunning designs, all coming together to depict the brilliance in this simple object. It stands for beauty, freedom, and spiritual knowledge.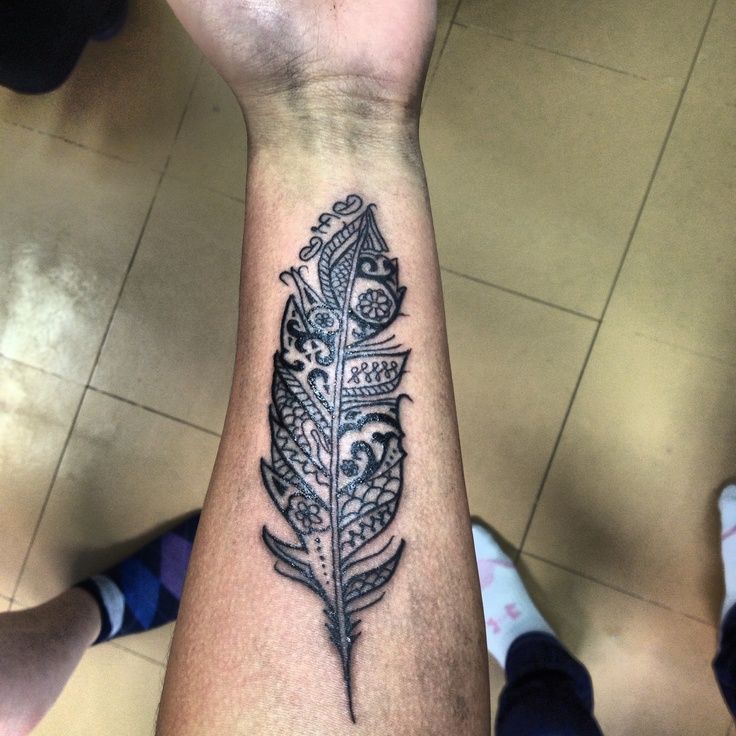 This gorgeous black ink tattoo is ideal for every man with an eye for beauty. It is made up of numerous intricate designs and looks incredible on the forearm. The collage only enhances the freedom expressed by the feather itself.
One of the best feather tattoos for guys, these black and white feathers come together to compliment each other. The color contrast is symbolic of the Yin and Yang, depicting a harmony in the freedom expressed by these beautiful creations.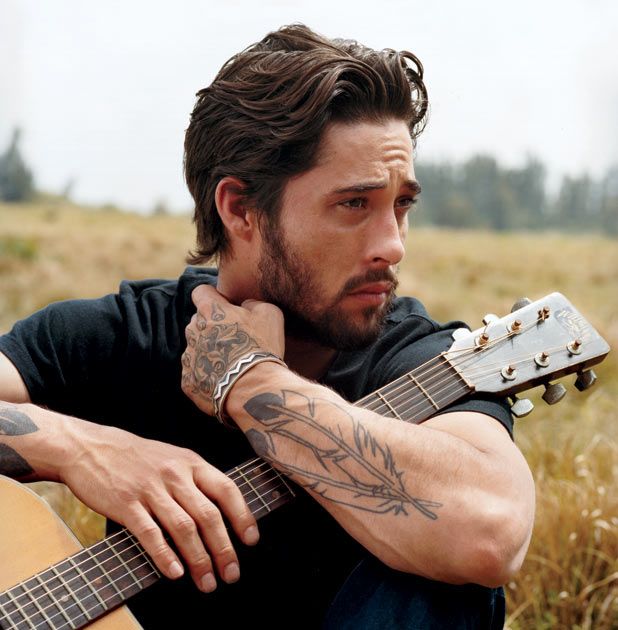 If you're one to stay away from intricate detailing, this design might be 'the one'. The simple tattoo is only exemplified by the black tip of the feathers. This forms a beautiful contrast with the skin tone, making the entire composition stand out.
This breathtaking tattoo is inked on to the entire arm – so while the wings help the birds fly to freedom, your arms will do the same for you. Its detailed design along with the careful attention paid to detail truly makes the inked marvel stand out!
Instead of engaging in the usual ideas, why not opt for this stunning feather tattoo for men. Unlike the norm, here you can see them adorning an armband, giving it a wonderful stylish appearance. Moreover, the gold coloring only serves to make it more regal.
One of the best feather tattoos for men is undoubtedly the one where you see the delicate symbol dissolving into a flock of birds. This black ink shoulder tattoo shows the same, and depicts the ultimate freedom, whether it be emotional, mental, or physical.
This unique tattoo is for those men who like to spice things up. While the feathers themselves are beautifully detailed with brilliant black tips, their ends are morbidly seen to be penetrating the skin!
More feather tattoos for men on the next page…