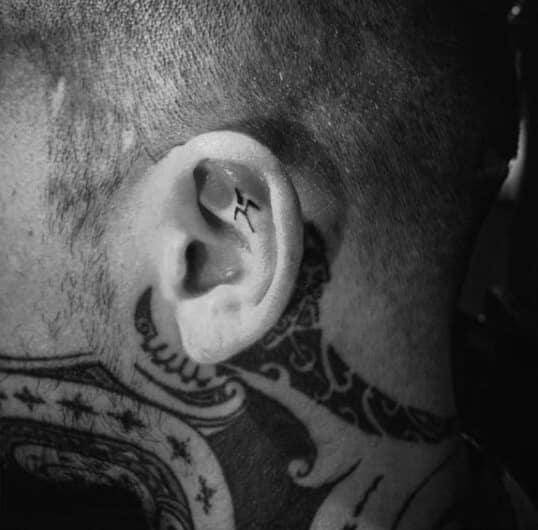 This pic comes with two tattoos; one inside the ear and the other one behind. The one inside the ear is tiny, almost unnoticeable, but might be symbolic. Conversely, the tattoo behind the ear stretches towards the nape and the chin.
Choose this tattoo if you want to be unique while enjoying the tattooing art. The color theme is quite vibrant, and the tatt has also been applied with noticeable 3D effects. It qualifies as one of the tattoo ideas for men that want a stylish design.
Just three lines for a tattoo? Yeah, you might think this design is silly, but it could be having a strong meaning. Let alone the simple design; you may not even notice if the guy has a tattoo on his ear in the first place.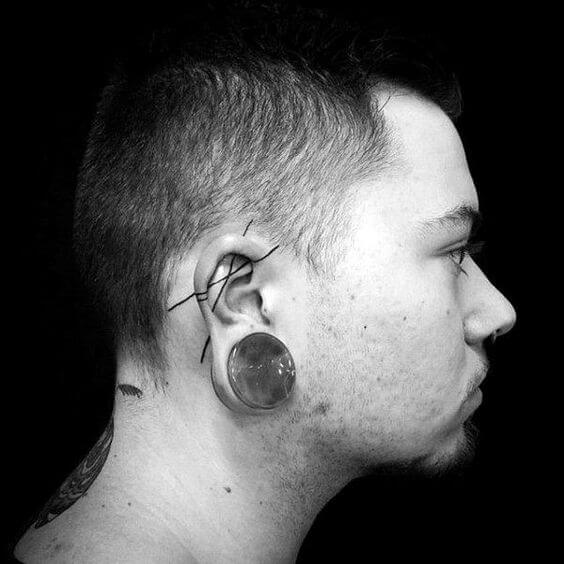 This is yet another ear design tattoo that doesn't seem like one. It features two lines that cross each other on the guy's ear. Most definitely, this tattoo has been applied with a hidden meaning that is known by the wearer.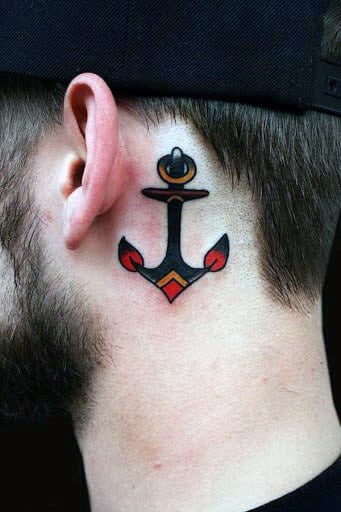 The guy in this pic displays his tattoo proudly, and it is quite appealing. The color theme is what gives it the extra glamor, making it one of the tattoos ideas to consider. Even if it doesn't have a specific meaning, this tattoo is one of its kind.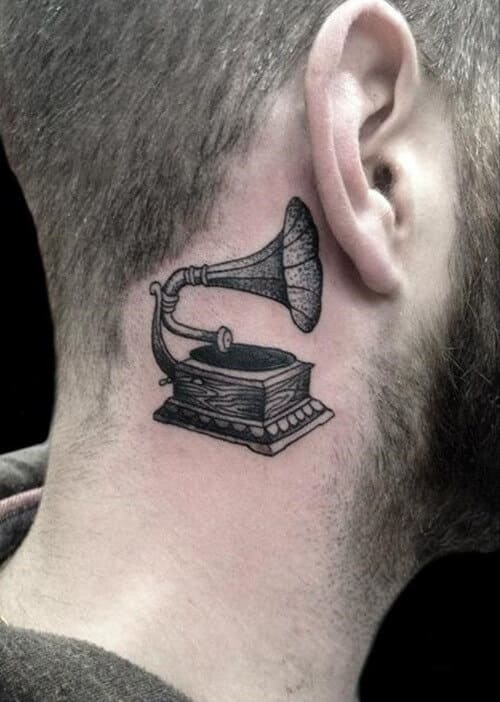 This guy is a fan of the classical music, and he shows it perfectly with the gramophone applied behind his ear. He might have applied the tattoo with a specific reason, or maybe he just wanted to look cool with it.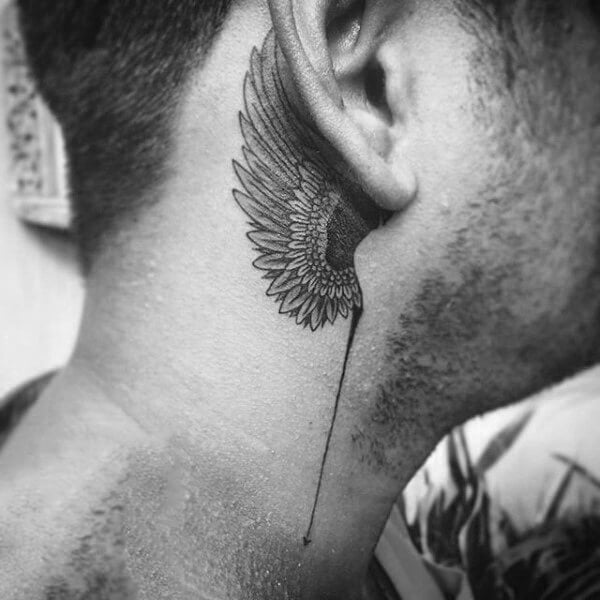 Doesn't this ear tattoo look amazing? It surely does, and the 3D effects are also recognizable. Maybe it has been applied with a specific reason. Whether it is symbolic or not, this one is a great tattoo design that you can have.
It isn't easy to point out if there is any tattoo in this pic. The guy has applied the tatt along his earlobe, and it definitely qualifies as one of the most unique designs. The style is also appealing enough.
Too girlish? It doesn't matter what you think about this tattoo. Above all, the guy has applied it elegantly to his ear, and it could be carrying a specific meaning. The 3D effects and glossiness of the tattoo make it stand out incredibly.
Is this tattoo too simple, too basic, or simply less-vibrant? You can call it what you want, but it stands among the best ear tattoos for guys, thanks to its design. The good thing about it is that it won't affect your dress code in any way.
More ear tattoos for men on the next page…