Ankle tattoos for guys can be silly, too! This little penguin demonstrates that. This penguin doesn't even care, he's just waltzing through life. You can leave his belly to be the color of you skin– no need to get white ink.

Go tropical with a simple black palm tree ankle tattoo for men! If you live on the west coast, this is a cool way to show your west coast affiliation. Plus, it'll go great with any tropical or floral print clothing you happen to don.

Tattoo ideas for guys don't get much cooler than these detailed wing designs. One wing on each foot and you'll feel like you're Hermes himself. Great for runners or those who just like the way these wings look.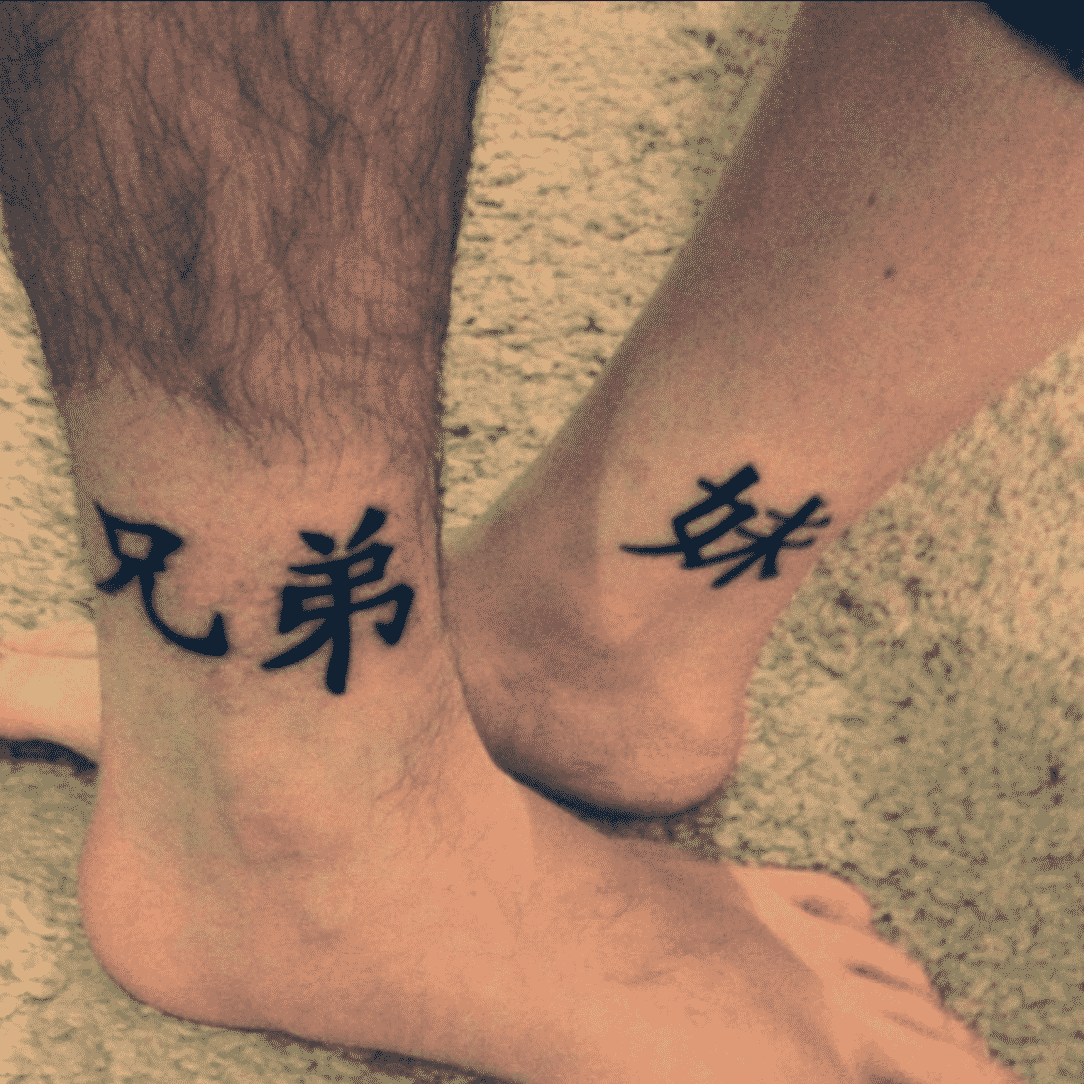 Asian symbols are a classic tattoo and the perfect choice for ink on your ankles. Spend some time looking up symbols that you might want to get and think about colors. This guy went with classic black, always a good option.

When considering ankle tattoos, why not go with a bigger piece? This simple angel wing is detailed with shading for an end result that is phenomenal. You can color in or leave it outlined– it's up to you.

This is a similar wing idea with a different twist. The wing is a bit darker as it's filled in on the body, and at the start of the wing there is a pendant with a snake on it. This wing is vertical and fairly large, but you can adjust the size to your liking.

This rose with barbed wire running through it is one of the coolest tattoo ideas for men we've seen in a long time. Roses typically go on the arm, but reinvent the rose tat by using it as an ankle tattoo instead. Tough but beautiful, a great ankle tattoo idea.

Often times ankle tattoos for guys feature a girl's name and imagery. It's a special way to honor the lady that you love. This ankle tattoo features a Calla Lily with a name and ornate touches– simple, beautiful, and sweet. She'll love it.

Anchor tattoos are one of the most popular ankle tattoos for guys. They are simple, cool, and definitely a classic. You can place them wherever you like and the size and color are up to you. This dude chose classic black for his anchor– looks good!

This stallion ankle tattoo is a good example of how something simple and small can still have a big impact. This stallion may be small, but it's the delicate shading and great ink work that truly makes it stand out. a great ankle tattoo that you won't regret any time soon.
[the_ad id="18525″]