In marriage, two individuals complete each other. How beautiful it would be if the couple decides to get a tattoo design which will be complete when the fingers meet. So the guy can get the band and the lady will keep the rock. Men simply love these unique tattoo ideas.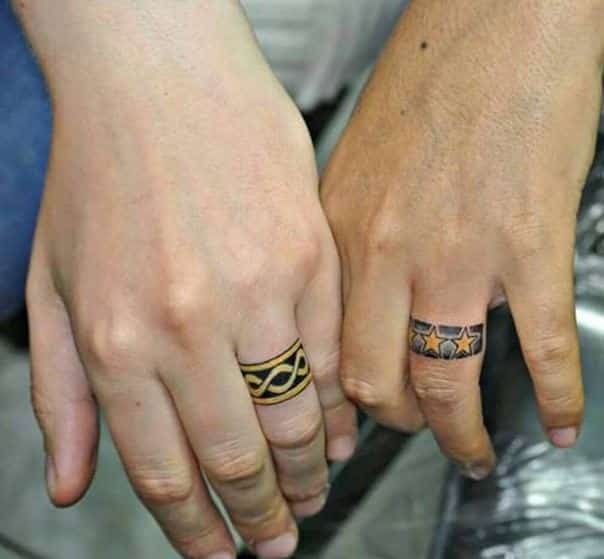 If you are a fun-loving couple, go for abstract designs for the wedding ring tattoo. This is a great idea for a wedding ring tattoo for men. Stars, spirals, lines, and an infinity loop in colorful shades will definitely add color and happiness to your married life.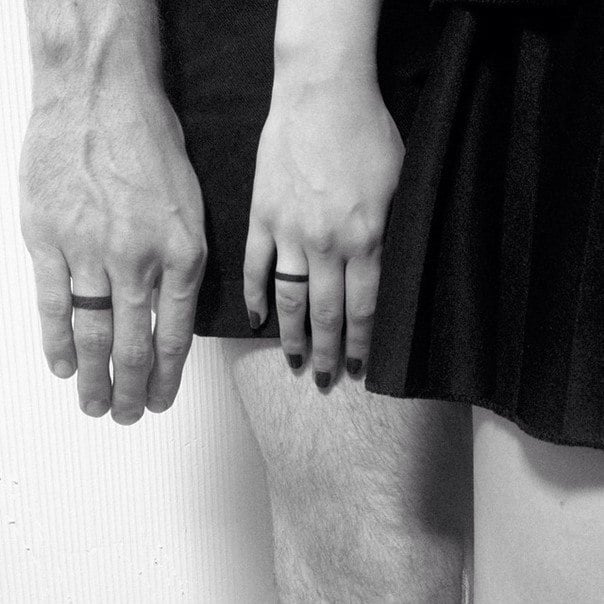 Your relationship is a solemn vow, a promise to be together till eternity. This is what the thick black tattoo band on your ring finger signifies. Some couples like it simple yet strong. This band signifies the depth of a relationship and how it does not require any frills or outward show.
Two simple straight lines that form a ring outline. Sleek and sophisticated, wedding ring tattoos for men like this are ideal for those who like to keep it simple. This is a classic ring tattoo design which sends out the message loud and clear to your beloved- 'I'm yours forever'.
This is an infinity loop with a difference. This wedding ring tattoo idea for men is a wedding band outline with different patterns of abstract shapes. This is a yet another elegant design, which would be selected by the exclusive few.
This wedding ring tattoos idea symbolize an infinity loop. The best promise to solidarity, love faith, and commitment that will last forever. This design says it all. If you want your wife to know how much you love her, this is the design. Outline it with a black line and the ring is ready.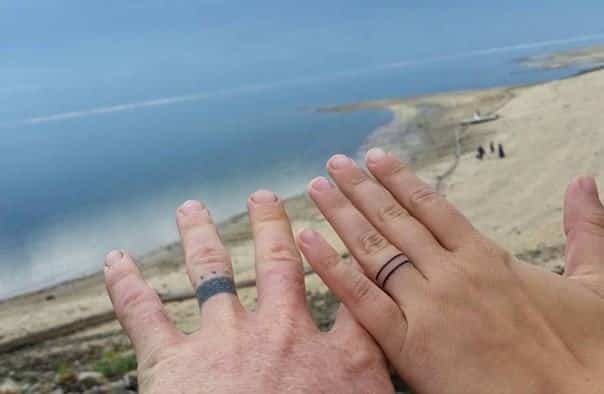 Get a thick black line in the size of a wedding band engraved on your finger. Outline it with dots for special effects. This wedding ring design is great for men as this design has a masculine, rugged feel to it.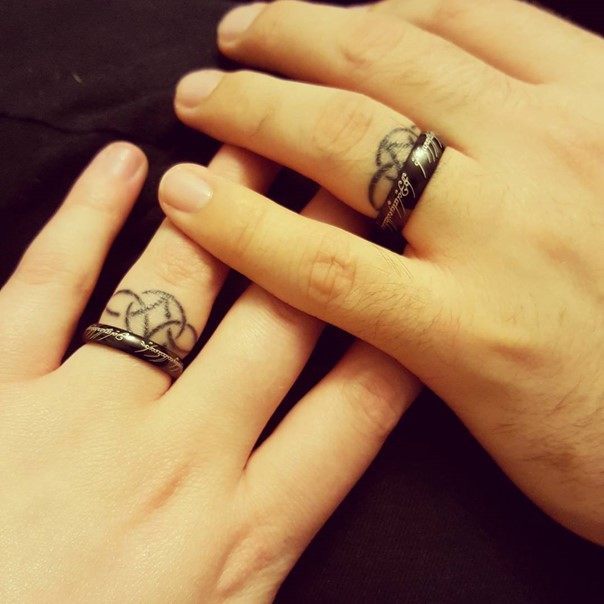 Men can go for unique and interesting symbols in different shapes that are well-aligned to take the shape of a ring. This design is made of spirals and circles. And wait till you witness your beloved's beaming smile when she sees this tattoo.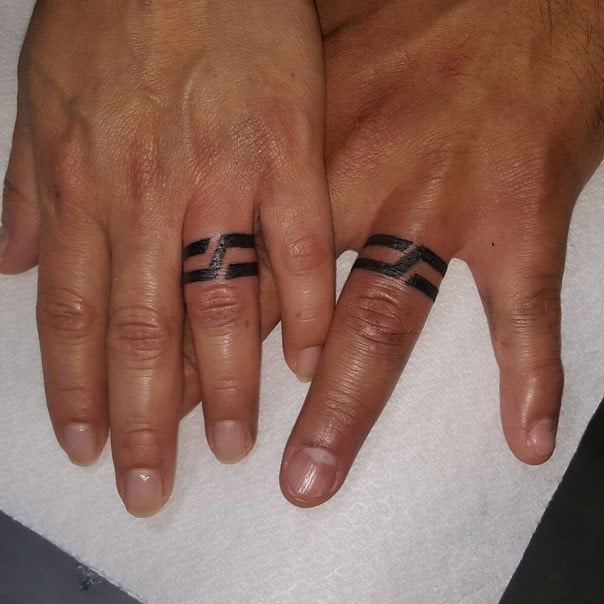 Though it looks like the emblem of a tribe, this could also represent the sporty look. For those couples who are inclined towards sports, this racing tracks designs will be well-suited. Two defined black lines with a slant in the center it's a novel tattoo idea.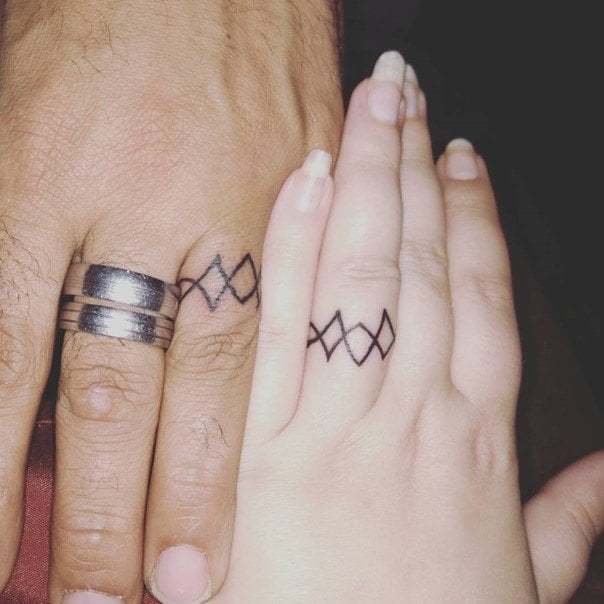 Nice zigzag designs that make diamond shapes o the ring finger are irresistibly sweet. This slanting lines show the ups and downs in life and how the man and signify how the woman will be there for each other for all good and bad times to come.
More wedding ring tattoos for guys on the next page…